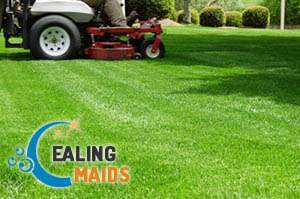 If you have a lawn, you need to trim it often. If you don't have time for this, then you have to hire a gardener. We encourage you to use our lawn mowing services in Ealing W5. We are trained in mowing as well as other gardening jobs and we have the capacity to put your lawn in good order.
We offer one off sessions but we are also available on a ongoing basis. We would be happy to take care of your lawn. If interested, contact us today.
Rather than cutting the grass yourself, let us do all the hard work for you. We assure you that our lawn mowing service in Ealing is professional and it will tend to your needs.
"We used the lawn mowing services of this company to reduce the height of the grass around our house. The gardeners finished work a bit later than we expected, but the results really worth the time. We have well shaped lawn which is in perfect condition now." – Jodie
Call us Now for a FREE QUOTE!
020 3475 5368
Professional Lawn Mowing Ealing
Further details about our company:
We provide one off as well as weekly and monthly sessions
We are open all year round
We are equipped with lawn mowers and other gardening tools
We provide flexible booking slots
It's amazing that a neat and beautiful lawn can make you feel so relaxed. It's much better if that lawn belongs to you. At our company we can ensure that your lawn gets the treatment it needs in order to grow dense and beautiful day after day without overwhelming the space or becoming a pain.
Gardening Services in Ealing
Basic Gardening

from £

45/h

Lawn Mowing

from £

45/h

Hedge Trimming

from £

45/h

Garden Cleaning + Jet Wash

from £

90/h

Jet Wash

from £

50/h

Tree Pruning

on request
Lawn Care Services W5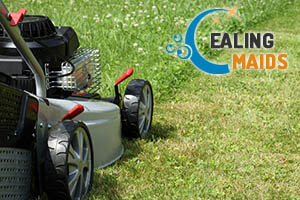 We are dedicated to lawn and garden care and we can provide the right tools to do a good job on trimming your lawn to the desired size. We can also carry out all the jobs to your satisfaction so you don't have to. We promise that it will be worth your while.
Our lawn mowing service in W5 London has many features and it is a perfect fit for every homeowner no matter their budget. All our gardeners know what they are doing. They are skilled and talented. They are also certified. We assure you that your lawn will be in great hands.
You can have your lawn mowed each and every week if you wish. If you want to know how to arrange for a recurring session, have a word with our telephone operators as soon as possible.