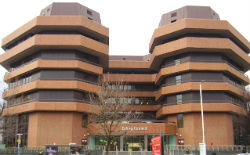 Ealing W5 is a densely populated residential area situated in the western part of London. This is one of the largest suburbs in terms of population and territory, so it is no surprise that Ealing is known as one of London's most major and well-developed residential districts. IT houses several important landmarks, and its territory is located inside the London Borough of Ealing.
About Ealing
Over 150 years ago the land on which Ealing is today was mostly rural, but there were a few small settlements established there. In the end of the 19th century the urbanization of the region began, and it was jump started by the opening of new railway lines and stations in the area, thus making Ealing a more attractive place to live in.
Nowadays Ealing is a very entertaining place that hosts several festivals related with art. The Blues Festival, Global Festival, Jazz Festival, and the Opera in the Park are just some of the popular events that are annually held in Ealing.